Extraordinary Women Conferences are amazing! You'll be challenged in your walk with the Lord. You'll be encouraged as your dig deeper in God's Word. You'll be blessed by the speakers, artists, your sisters in the seats with you, but above all you'll be blessed by the Lord.
And there are really great t-shirts!
And even better friends!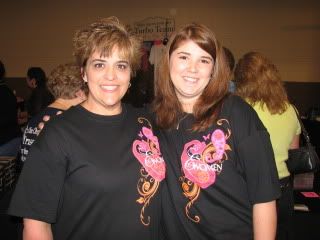 I hope to see you at an Extraordinary Women Conference -- and let's get to know each other even before we meet in person.